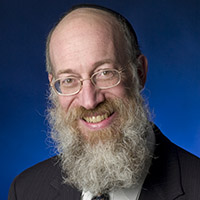 Audio of Shailos with Rabbi Willig #86 Discussing the Current Matzav
March 19, 2020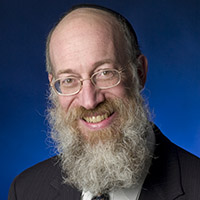 Young Israel Council of Rabbis
Rabbanim Chashuvim,
Rabbi Willig to Answer Your Shailos #86
Yesterday an overwhelming amount of rabbanim participated on the call. Thank you to Rabbi Willig, shlita for availing himself during this challenging time.
Here is a copy of today's conference call shailos #86.
https://www.dropbox.com/s/u5pulz3mr1rkh7w/Shailos_for_Rabbi_Willig_86_.docx?dl=0
And Recording
https://www.dropbox.com/s/zb9hedv3euntepi/_Rabbi_Willig_Shailos_03_18_2020_.mp3?dl=0
In a different recording, here is a brief audio from Rabbi Willig on the matzav:
Statement from Rabbi Willig on Halacha about davening at this time
The RCA hosted a Question and Answer with Rav Hershel Schachter.  Here is the link.
https://zoom.us/rec/play/7sJ8f-2h_Dw3T4KRtgSDC6AoW429LfqshnVI-_tcmkewVnQEZlDyMrYTarN3uUfeS8PCmTWJp298J75t?autoplay=true
From the Young Israel of St. Louis – Zoom Conference Call with Dr. Greg Storch
Zoom Conference Call with Dr. Greg Storch – Young Israel, 3-18-2020
Zoom Conference Call with Dr. Greg Storch – Young Israel, 3-18-2020 – audio_only
Stay Home; Save Lives!
During these extremely difficult and precarious times, we again turn to one and all with the clear and unambiguous mandate to heed the guidance of our governments and health authorities regarding the prevention of the spread of COVID-19.
STAY HOME; SAVE LIVES! This is a halachic imperative of the highest order that each one of us must obey for the sake of the health of our own families, communities and fellow citizens.
We cannot repeat this often enough. Stay home. Avoid groups or public interactions of any kind, for any purpose. Leave home only for essential needs and only if you are healthy, have not been exposed to the virus, and are not in a high risk category. Observance of this mandate is critical.
We pray to the Almighty for the recovery of all those already affected by COVID-19, and for the swift success of the efforts of our government for testing, containment, treatment and prevention.
Half-Day Fast and Day of Prayer Tomorrow
The National Council of Young Israel joins in the call of the Moetzes Gedolei HaTorah of Agudath Israel for a half-day fast on Thursday, March 19.
Only those who feel very well and are not in any risk category should fast until Chatzos (midday 1:03 PM).
One and all should engage in extra Tehillim (Psalms) and intense Tefillah (prayer). May HaShem hear our prayers with mercy and compassion and eradicate this plague from our midst.
Community Resilience Program– World Organization of Orthodox Communities
https://www.dropbox.com/s/9p3txangelbw7o9/_Community_resilience_program_.pdf?dl=0
Halacha and the Fallen Stone of the Kotel Hamaravi 
https://www.dropbox.com/s/aexiwsh33bujj36/Stone_Fell_of_the_Kotel_.msg?dl=0
Great Seder Programming for the Family– Seder Surprises
https://youngisrael.org/seder-surprises/