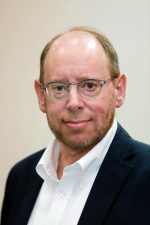 Summary
Diplomacy, International Relations, Politics, Israel, Strategy, Public Affairs, Torah Scholar, Wine, oenology
Description
David M. Weinberg is a diplomatic, defense, political, and Jewish world columnist for The Jerusalem Post and Israel Hayom newspapers, a prominent lecturer on public affairs, a Torah scholar, and an accredited expert on Israeli and kosher wines.
His shiurim, sermons, and lectures combine learned Jewish perspectives with strategic insight.
He studied international relations and history at the University of Toronto and Bar-Ilan University; Jewish law and thought at Yeshivat Hakotel under Rabbi Chaim Yeshayahu Hadari zt"l, and at Yeshivat Har Etzion under Rabbi Dr. Aharon Lichtenstein zt"l; and oenology at the London-based International Wine & Spirit Education Trust, the world's leading institute for qualifying sommeliers.
Since moving to Israel in 1990, Weinberg has been senior advisor to then-Deputy Prime Minister Natan Sharansky and founding coordinator of the Global Forum against Anti-Semitism in the Israeli Prime Minister's Office. Today, he is a Senior Fellow at the Kohelet Forum and a Senior Research Fellow at Habithonistim: Israel's Defense and Security Forum.
Since the advent of the Abraham Accords, Weinberg has traveled repeatedly to the Gulf and developed many contacts in the UAE. Over the past year, he has published eight op-ed columns about the future of the Abraham Accords.