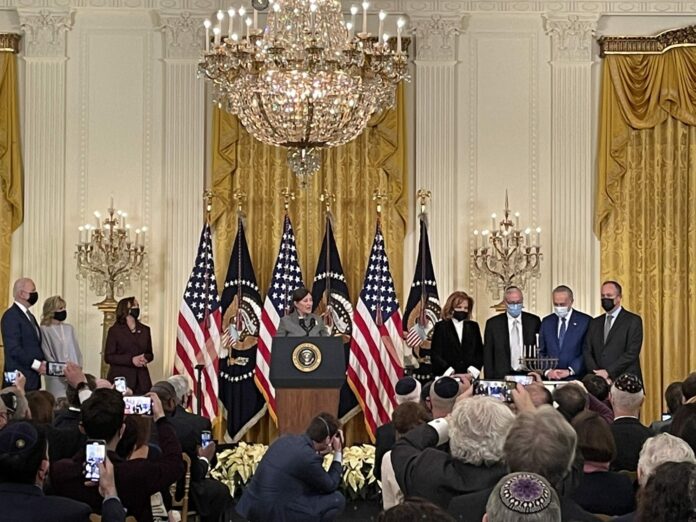 National Council of Young Israel Congratulates Rabbi Dr. Aaron Glatt on White House Menorah Lighting Honor
December 2, 2021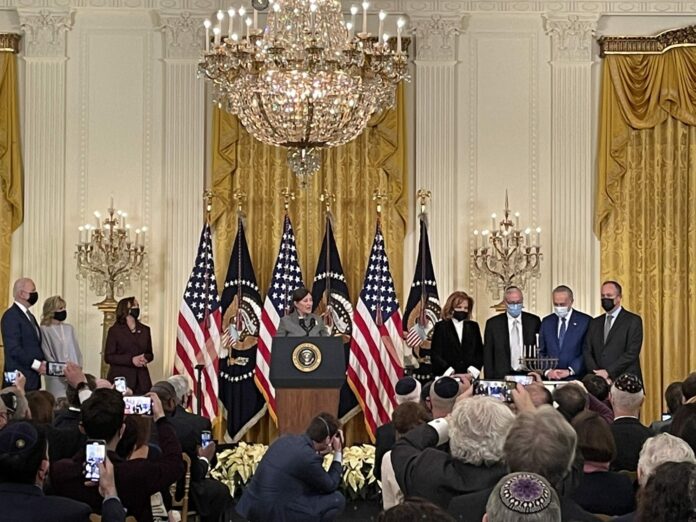 The National Council of Young Israel today issued the following statement congratulating Rabbi Dr. Aaron Glatt, who was selected by the White House to light the Chanukah menorah tonight alongside President Joe Biden, First Lady Jill Biden, Vice President Kamala Harris, and Second Gentleman Douglas Emhoff. Rabbi Dr. Glatt is Associate Rabbi at the Young Israel of Woodmere (NY) and an expert in infectious diseases who serves as a professor and Chair of the Department of Medicine at Mount Sinai South Nassau (NY). 
It is wonderful to see a renowned Jewish community leader and accomplished medical professional who is also a distinguished rabbi at one of our branch synagogues being honored to light the Chanukah menorah at the White House. Rabbi Dr. Aaron Glatt has been a valuable medical advisor to the greater Jewish community throughout this pandemic and was at the forefront of our community's Covid vaccination efforts. His wisdom and insight helped guide the Jewish community through an extremely turbulent time and helped us skillfully navigate complex issues pertaining to the virus and its proliferation.
We extend our deepest gratitude to Rabbi Dr. Aaron Glatt for all that he has done and for all that he will undoubtedly continue doing for the health and welfare of the greater community and wish him Mazel Tov on the tremendous honor that has been bestowed upon him by the White House. We also offer our thanks to the President and First Lady and the Vice President and Second Gentleman for recognizing the critical role that Rabbi Dr. Glatt plays in the American Jewish community by inviting him to kindle the White House menorah.
For the past 109 years, the National Council of Young Israel has ably served the broader Jewish community. With more than 25,000 member families and approximately 135 branch synagogues throughout the United States, Canada, and Israel, the National Council of Young Israel is a multi-faceted organization that embraces Jewish communal needs and often takes a leading role in tackling the important issues that face the Jewish community in North America and Israel.