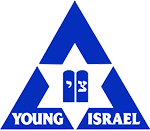 National Council of Young Israel Congratulates President-Elect Isaac Herzog of Israel
June 3, 2021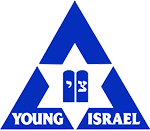 NATIONAL COUNCIL OF YOUNG ISRAEL CONGRATULATES PRESIDENT-ELECT ISAAC HERZOG OF ISRAEL 
The National Council of Young Israel issued the following statement today following Isaac Herzog's election as Israel's next president: 
The National Council of Young Israel offers its heartfelt congratulations to Isaac Herzog on his election as the next president of the State of Israel.
The Herzog family's devotion to public service and tireless dedication to the State of Israel left a lasting impact on world Jewry, and Isaac Herzog's incredible work, both as a longtime Member of Knesset and throughout his tenure at The Jewish Agency, have undoubtedly left him primed to carry on that storied tradition as he prepares to assume the presidency.
There is no question that Israel faces an array of challenges, but we are confident that Mr. Herzog's skilled leadership and enduring commitment to the State of Israel will help our Jewish homeland persevere and attain even greater heights.
We pray that G-d will grant Mr. Herzog the strength and wisdom needed to guide the State of Israel into the future and help him enhance Jewish unity and Jewish pride in Israel and around the world.
For the past 109 years, the National Council of Young Israel has ably served the broader Jewish community. With more than 25,000 member families and approximately 135 branch synagogues throughout the United States, Canada, and Israel, the National Council of Young Israel is a multi-faceted organization that embraces Jewish communal needs and often takes a leading role in tackling the important issues that face the Jewish community in North America and Israel.