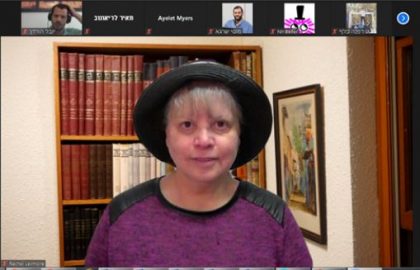 Dr. Rachel Levmore, Director of the "Agunah and Get-Refusal Prevention Project" Run by the Young Israel – Israel Region (Yisrael Hatzair), Invited to Publish with Internationally Acclaimed Oxford University Press
October 12, 2021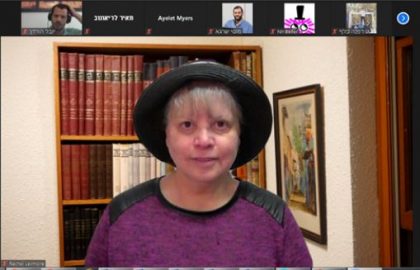 Dr. Rachel Levmore is the director of the Young Israel – Israel Region's "Agunah and Get-Refusal Prevention Project." She is a leading Rabbinical Court Advocate – licensed by the Chief Rabbinate of Israel – and holds a PhD in Talmud and Jewish Law from Bar Ilan University.
During the past year, Dr. Levmore was invited to join in the authorship of the Oxford Handbook of Jewish Law. Oxford Handbooks in Law is an ambitious project that reflects, facilitates, and shapes the transformation of law into a multifaceted global discipline through scholarly research reviews.
In the upcoming Oxford Handbook of Jewish Law, each chapter of the book deals with a variety of subjects within Jewish law and is authored by leading academics in both U.S. and Israeli universities.
Recognized as an international expert in the field of divorce within Jewish law with an expertise in solutions to the problems of agunot and victims of get-refusal, Dr. Levmore's chapter analyzes the agunah problem in Modernity.
As part of the peer review process of the first drafts of each chapter, an international academic conference was recently held over four afternoons, via Zoom. Dr. Levmore presented her chapter, engendering great interest and praise. Work will continue through a lengthy editing process, until final publication of the book, under the Oxford University imprimatur.
The Oxford Law Handbooks provide a foundational text for law schools and academia in general around the world – both for academic researchers and scholars – and are regularly assigned to students for reading. As such, Young Israel in Israel will have an impact on generations of scholars the world over in the study of Jewish law.
For the past 109 years, the National Council of Young Israel has ably served the broader Jewish community. With more than 25,000 member families and approximately 135 branch synagogues throughout the United States, Canada, and Israel, the National Council of Young Israel is a multi-faceted organization that embraces Jewish communal needs and often takes a leading role in tackling the important issues that face the Jewish community in North America and Israel.