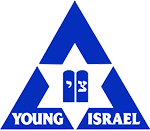 National Council of Young Israel Submits Amicus Brief in Groff v. Dejoy
March 3, 2023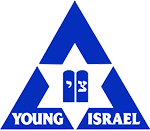 NATIONAL COUNCIL OF YOUNG ISRAEL SUBMITS AMICUS BRIEF IN GROFF V. DEJOY
Seeks to Protect Observant Jews and Other Religious Minority Employees
The National Council of Young Israel (NCYI) has submitted an amicus brief in Groff v. DeJoy (Docket No. 22-174), a case pending before the United States Supreme Court, asking the Court to more appropriately and fairly interpret a provision of the federal Civil Rights Act that is designed to protect Orthodox Jewish employees and other religious minorities. The brief can be viewed here: https://www.supremecourt.gov/DocketPDF/22/22-174/255865/20230228165355860_Groff%20Amicus%20Draft%20-%20FINAL.pdf
In 1972, Congress amended Title VII of the Civil Rights Act to provide that an employer must reasonably accommodate the religious observance or practice of an employee or a prospective employee unless the accommodation results in undue hardship on the conduct of the employer's business. In Trans World Airlines, Inc. v. Hardison, 432 U.S. 63 (1977), however, the Supreme Court effectively eliminated the protections of this amendment, and dealt a significant blow to the idea of workplace accommodation for observant Jews, by interpreting the phrase "undue hardship" to mean anything more than a de minimus cost. As a result, Orthodox Jews have continued to be harmed in the workplace.
In its amicus brief, NCYI asks the Supreme Court to overturn Hardison's interpretation of "undue hardship" and instead return to a plain interpretation of the language of Title VII, which would require employers to make reasonable accommodations for religious observance or practice absent significant difficulty or expense.
Rabbi David Warshaw, NCYI's President, said: "It is particularly appropriate for NCYI to be involved in this effort. The Young Israel movement was founded more than one hundred years ago as an attempt to address various difficulties facing American Orthodox Jews at the time, one of which included mandatory Saturday labor at the workplace."
"It is vital that the Supreme Court overturn Hardison and properly interpret Title VII to provide greater protection in the workplace for Orthodox Jews and other religious minorities," added David Schultz, Chairman of the Board of NCYI and its Legal Committee. "Taking such a step is especially necessary today given the dramatic rise in antisemitism in recent years, both in the United States generally and in the American workplace in particular."
NCYI's amicus brief was authored by Kate Stith and Nicholas R. Reaves (together with law students) of Yale Law School's Free Exercise Clinic.
Groff v. DeJoy is scheduled to be heard by the Supreme Court on April 18, 2023. The Supreme Court is expected to issue its opinion in the case by June.
For the past 110 years, the National Council of Young Israel has ably served the broader Jewish community. It currently has more than 25,000 member families and approximately 135 branch synagogues throughout the United States, Canada, and Israel.