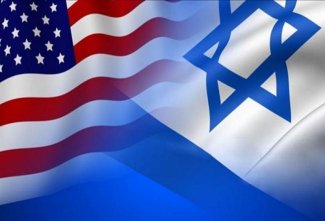 Young Israel Slams Rep. Tlaib's Anti-Semitic Tweet
May 20, 2020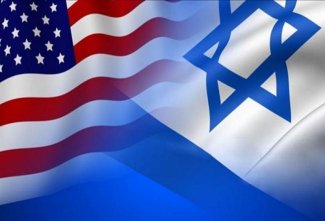 The National Council of Young Israel (NCYI) today condemned Rep. Rashida Tlaib for her recent tweet which acknowledged Nakba, a day commemorated by Palestinian Arabs to mark what they call the catastrophe of the establishment of the State of Israel. Observed each year on May 15th, which is the day in 1948 on which the War of Independence began, they use the occasion to decry Israel's existence.
"Today, Palestinians around the world commemorate the Nakba (النكبة), Arabic for "catastrophe" recognizing the ethnic cleansing of indigenous Palestine," Tlaib tweeted on May 15th. "~530 Palestinian neighborhoods were uprooted + destroyed +750,000 Palestinians became refugees."
Tlaib, a staunch supporter of the anti-Semitic BDS movement who has emphatically stated that as a Member of Congress she will vote against any U.S. military aid to Israel, has a history of making troubling statements regarding Israel. In addition to opposing the existence of the State of Israel, Tlaib has censured Israel and defended Hamas' horrific and indiscriminate attacks on Israeli civilians.
"It is outrageous that a member of the U.S. House of Representatives would issue a public statement in support of an event that is predicated on denying the legitimacy of the State of Israel, which is one of the United States' staunchest allies," said NCYI President Farley Weiss. "The foundation of Nakba Day is barefaced anti-Semitism and it is disgraceful that Rep. Tlaib continues to embrace opportunities to use her bully pulpit to deprecate Israel and fuel the flames of anti-Semitism in the United States and around the world. The real catastrophe is that Rep. Tlaib, who has made no secret of her anti-Israel sentiments in the past, feels emboldened to keep on making comments that are not just antithetical to the United States' foreign policy doctrines, but that are a direct assault on the State of Israel and her right to exist."
"We call upon the House leadership to issue a swift and strong denunciation of Rep. Tlaib's latest anti-Semitic offense and make it abundantly clear that the propagation of this type of prejudice in the halls of Congress will not be tolerated," Weiss added. "In addition, we urge Speaker Pelosi and House Democratic leaders to remove Rep. Tlaib from her assigned committees, just as the House Republicans did when they stripped Rep. Steve King of his committee assignments after he made troubling remarks defending white supremacists. Our congressional leaders must take a stand and unequivocally demonstrate that there are serious consequences for any Member of Congress who engages in anti-Semitism and bigotry of any kind. Opposing Israel's right to exist is anti-Semitic and there should never be a time when anti-Semitism is condoned, rather than condemned."
For the past 108 years, the National Council of Young Israel has ably served the broader Jewish community. With more than 25,000 member families and approximately 135 branch synagogues throughout the United States, Canada, and Israel, the National Council of Young Israel is a multi-faceted organization that embraces Jewish communal needs and often takes a leading role in tackling the important issues that face the Jewish community in North America and Israel.