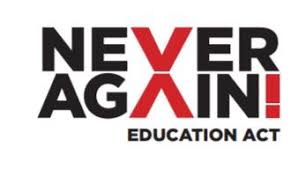 Young Israel Statement on the "Never Again Education Act"
June 1, 2020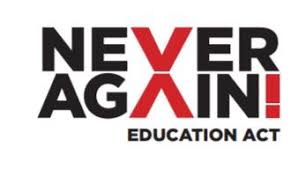 The National Council of Young Israel today made the following statement concerning the "Never Again Education Act" (H.R. 943), which was signed into law by President Trump on May 29, 2020. The bill expands the U.S. Holocaust Memorial Museum's education programming, requires the Museum to develop and disseminate resources to improve awareness and understanding of the Holocaust, and authorizes various Holocaust education program activities to engage prospective and current teachers and educational leaders.
"The National Council of Young Israel commends President Trump and Congress for the enactment of the 'Never Again Education Act.' This bipartisan bill spotlights the critical need to continue taking steps on a national level to better educate people about the horrors of the Holocaust and to help people understand the grave danger associated with religious intolerance. At a time when anti-Semitism is rearing its ugly head in the United States and around the globe, it is essential that we work diligently to ensure that people understand the unspeakable atrocities that the Jews endured at the hands of the Nazis and do whatever we can to make certain that the bigotry and barbarism that led to the coldblooded murder of six-million Jews during World War II is not forgotten."
For the past 108 years, the National Council of Young Israel has ably served the broader Jewish community. With more than 25,000 member families and approximately 135 branch synagogues throughout the United States, Canada, and Israel, the National Council of Young Israel is a multi-faceted organization that embraces Jewish communal needs and often takes a leading role in tackling the important issues that face the Jewish community in North America and Israel.