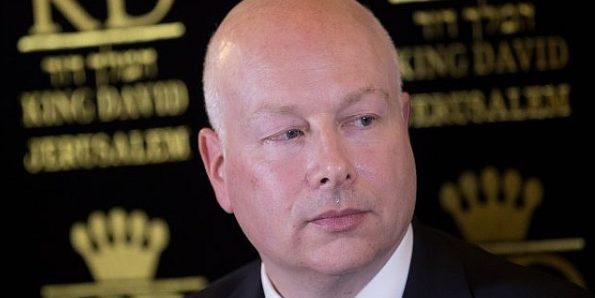 Young Israel Statement on Jason Greenblatt's Departure from the White House
September 9, 2019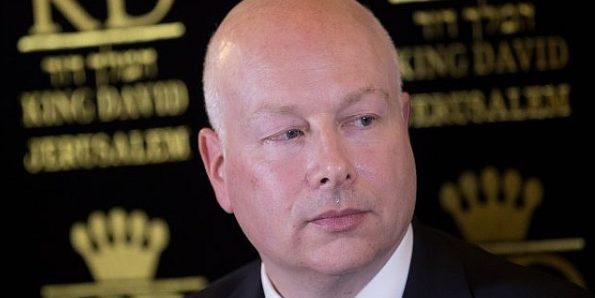 September 9, 2019
FOR IMMEDIATE RELEASE
Contact:
Aaron Troodler
(888) 897-7450
YOUNG ISRAEL STATEMENT ON JASON GREENBLATT'S DEPARTURE FROM THE WHITE HOUSE
The National Council of Young Israel today made the following statement following the news that Jason Greenblatt, President Trump's Special Representative for International Negotiations and Middle East Envoy, will be leaving the White House:
"The National Council of Young Israel thanks Jason Greenblatt for his terrific work during his tenure with the Trump Administration overseeing President Trump's policies toward Israel. Jason was part of the tremendous decisions by the Trump Administration to recognize Jerusalem as Israel's capital, move the U.S. Embassy to Jerusalem, and recognize the Golan Heights as part of Israel. Jason also supported the Taylor Force Act and has been a strong voice in condemning the Palestinian Authority's 'Pay for Slay' program. Jason has repeatedly raised the issue of the return of the Shaul and Goldin bodies from Gaza. In addition, Jason's speeches at the United Nations were significant statements of support for Israel and the U.S.-Israel relationship. Critics may have initially criticized Jason's inexperience in the position, but in our view, he did a far better job than the more experienced diplomats that preceded him. Jason has not been afraid to take common sense positions, speak out for that which was right, and take the moral position opposing terror. Jason is also a friend who is both kind and responsive. While we will miss having Jason's voice and support in the White House, we wish him only the best."
For the past 107 years, the National Council of Young Israel has ably served the broader Jewish community. With more than 25,000 member families and approximately 135 branch synagogues throughout the United States, Canada, and Israel, the National Council of Young Israel is a multi-faceted organization that embraces Jewish communal needs and often takes a leading role in tackling the important issues that face the Jewish community in North America and Israel.