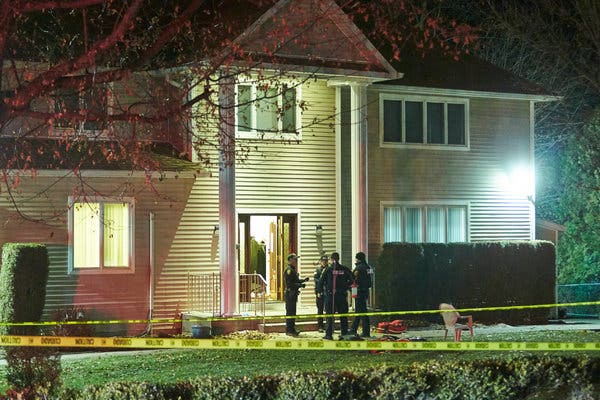 Young Israel Statement on Anti-Semitic Attack in Monsey, NY
December 30, 2019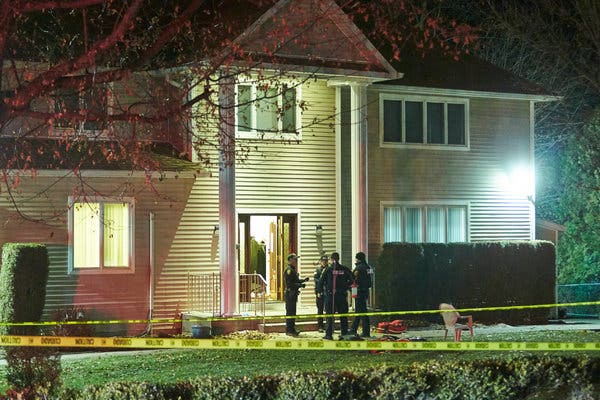 The National Council of Young Israel (NCYI) today made the following statement concerning an attack that occurred on Saturday night in Monsey, NY, in which a man armed with a machete entered a rabbi's home and began stabbing those present:
"We express our outrage that a domestic terrorist would attack a Chanukah party in a rabbi's home with a machete while expressing hatred toward our community. We appreciate the outpouring of support and the statement of Governor Andrew Cuomo. We wholeheartedly agree with the Governor that the attacker should be charged as a domestic terrorist and that punishments need to be enhanced for such hate attacks which terrorize the Jewish community. Far too many of the people who have brazenly attacked Jewish institutions and individuals in recent months have walked away without being properly punished by the criminal justice system for their abhorrent acts. Our shuls and communities need additional protection as the attacks have already increased by over 60% in the past year and Jews have been the victims of the majority of all hate crime attacks even before the recent spate of incidents.
"We believe that hateful words directly lead to hate-filled actions and we therefore call on the social media companies to not allow anti-Semitic speech on their platforms. They should adhere to the International Holocaust Remembrance Alliance's definition of anti-Semitism and immediately remove anti-Semitic speech, such as Holocaust denials and support for the BDS movement. Regrettably, anti-Semitic Holocaust denial is prevalent on social media by both white supremacists and anti-Semites on the far left, and it should not be tolerated by the companies that administer the various sites.
"It is further unacceptable that two members of Congress, Ilhan Omar and Rashida Tlaib, who both support BDS, have not been removed from their Congressional Committees, and it is detestable that their endorsements were sought by more than one Democratic presidential candidate. Anti-Semitism exists both on the left and the right, but they join each other in their hatred of Israel, which is where David Duke and Rashida Tlaib find common ground.
"College campuses must also take immediate steps to stamp out anti-Semitism. The International Holocaust Remembrance Alliance's definition for anti-Semitism should be used by every institution of higher education, and speech deemed to be anti-Semitic should not be sanctioned by any university. No student group expressing such speech, even if they are allegedly Jewish like Jewish Voices for Peace and IfNotNow, should be accepted as legitimate by any academic institution. Dangerous words have dangerous consequences. These violent attacks have occurred, and anti-Semitism has increased after pro-BDS statements have become more accepted as legitimate. Support for BDS is anti-Semitism, and if organizations on college campuses like Students for Justice in Palestine support BDS, then they should not be sanctioned groups on a university campus, not to mention being honored for their hateful actions, as was done at NYU.
"The synagogue attack in Monsey was utterly heinous, as was the attack in Jersey City. However, what further frightened the Jewish community was witnessing a group of bystanders in Jersey City spewing anti-Semitic comments shortly after Jews were murdered, with no one present stepping forward and saying that such hate speech is unacceptable. Speaking out and condemning hate speech is a necessity and such incendiary language can no longer be tolerated as acceptable. Remaining silent in the face of anti-Semitism makes you complicit in anti-Semitism.
"There have been far too many anti-Semitic attacks on Jewish Houses of Worship and other Jewish sites in recent months, including Tree of Life Synagogue in Pittsburgh, Chabad of Poway, Young Israel of Greater Miami, JC Kosher Supermarket in Jersey City, and now the home of Rabbi Chaim L. Rottenberg in Monsey. We continue to pray for the speedy and full recovery of the victims of the attack in Monsey – Naftali Tzvi ben Gila, Shloima ben Vittal, Chaim ben Vittal and Yosef ben Perel – and we hope and pray that these frightening attacks against the Jewish community will come to an end."
For the past 107 years, the National Council of Young Israel has ably served the broader Jewish community. With more than 25,000 member families and approximately 135 branch synagogues throughout the United States, Canada, and Israel, the National Council of Young Israel is a multi-faceted organization that embraces Jewish communal needs and often takes a leading role in tackling the important issues that face the Jewish community in North America and Israel.