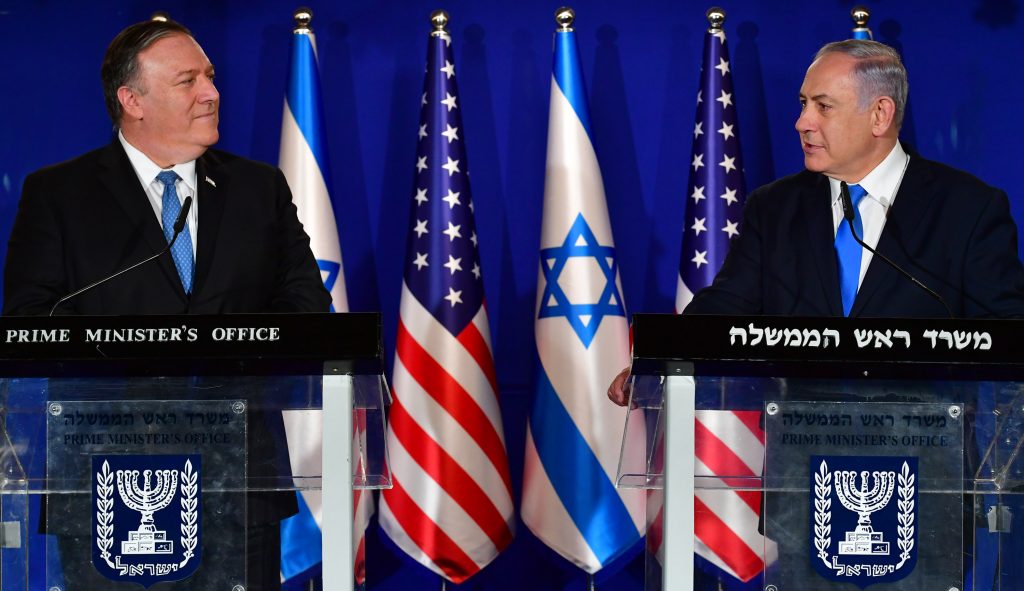 Young Israel Praises Pompeo for Setting the Record Straight on Israeli 'Settlements'
December 19, 2019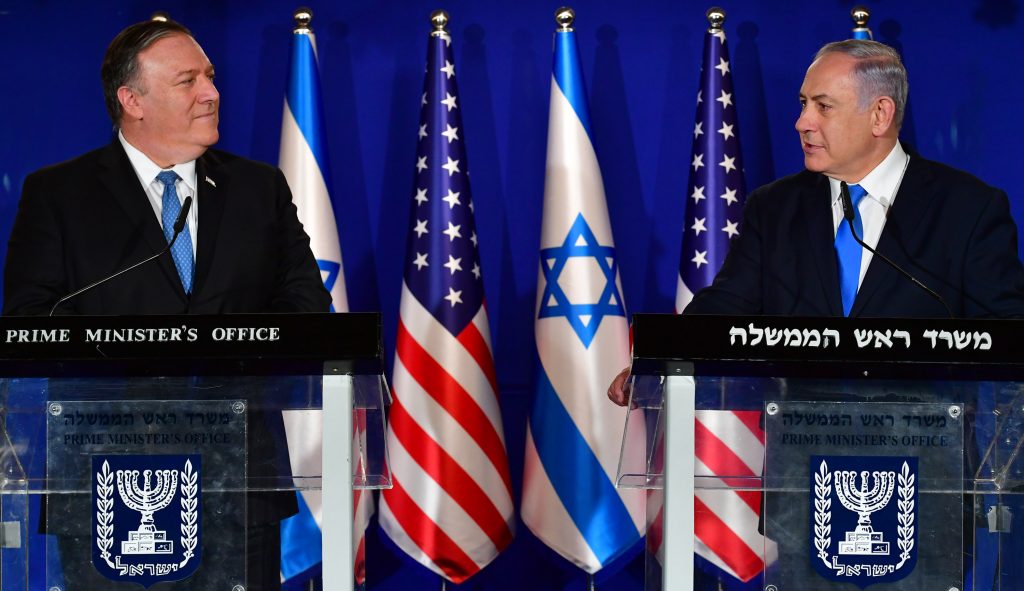 YOUNG ISRAEL PRAISES POMPEO FOR SETTING THE RECORD STRAIGHT ON ISRAELI 'SETTLEMENTS'
The National Council of Young Israel (NCYI) today praised Secretary of State Mike Pompeo after he sent a critical letter to Rep. Andy Levin, who spearheaded the November 21, 2019 congressional correspondence in which 107 Members of Congress expressed their "strong disagreement" with Secretary of State Mike Pompeo's landmark announcement that the U.S. State Department does not deem Israeli "settlements" in Judea and Samaria (otherwise known as the "West Bank") to be in violation of international law per se.
In response to the Secretary of State's correspondence, Rep. Levin defended his congressional letter by simply reiterating his original points, even citing former Secretary of State James Baker, who was notoriously anti-Israel. In his rejoinder, Rep. Levin failed to address the legal arguments that were expressed by Secretary Pompeo.
"Secretary Pompeo's letter provided a detailed legal explanation as to why settlements are not illegal and correctly noted that this policy is entirely consistent with the United States' position as expressed by former Under Secretary of State and former Dean of Yale Law School Eugene Rostow shortly after the 1967 war," said NCYI President Farley Weiss. "As someone who was intimately involved in drafting UN Resolution 242, which set forth the international law principles in which Israel was not required to withdraw from all the territories it won in the 1967 war, Mr. Rostow is perhaps the best person to articulate the U.S. legal position on settlements from the beginning of Israeli control of Jerusalem and Judea and Samaria."
"Congressman Levin's response to Secretary Pompeo's letter had nothing to do with the legality of settlements; rather, it put forth his own personal view of whether or not this helps the peace process," Weiss added. "We are grateful to Secretary Pompeo for setting the record straight through his cogent legal arguments and injecting a degree of truth into the conversation about the settlements. Secretary Pompeo and the Trump administration do not view settlements as an obstacle to peace, but they correctly view the insidious "Pay to Slay policy" of the Palestinian Authority, which provides financial rewards to murderers of Jews and Americans, as the main impediment to peace."
In his correspondence to Rep. Levin, Pompeo stated that, "While I appreciate your interest in this important issue, I could not disagree more with those two foolish positions."
"The State Department's determination did not reverse any policy with regard to Israeli settlements," Pompeo wrote. "Rather, the State Department reversed a legal determination by Secretary Kerry, made during the waning days of the Obama Administration, that the establishment of settlements was categorically inconsistent with international law. That determination was made in a failed attempt to justify the Obama Administration's betrayal of Israel in allowing UNSCR 2334 — whose foundation was the purported illegality of the settlements and which referred to them as "a flagrant violation" of international law — to pass the Security Council on December 23, 2016."
"Secretary Kerry's determination did not enjoy bipartisan consensus," added Pompeo. "Rather, it received bipartisan condemnation, including from leading Democrats in both chambers of Congress. Indeed, an overwhelming number of Senators and House Members, on both sides of the aisle, supported resolutions objecting to the passage of UNSCR 2334. Secretary Kerry's statement departed from decades of bipartisan consensus, reverting to an approach last advanced by the Administration of President Carter in 1978 whose position was reversed by the next succeeding president, Ronald Reagan…While you are free to fixate on settlements as a barrier to peace, you are simply wrong in referring to that view as being subject to bipartisan agreement."
For the past 107 years, the National Council of Young Israel has ably served the broader Jewish community. With more than 25,000 member families and approximately 135 branch synagogues throughout the United States, Canada, and Israel, the National Council of Young Israel is a multi-faceted organization that embraces Jewish communal needs and often takes a leading role in tackling the important issues that face the Jewish community in North America and Israel.