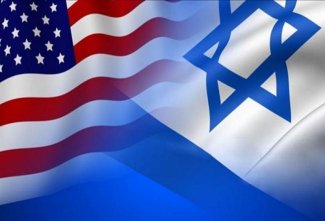 Young Israel Condemns Rep. Tlaib's Latest Anti-Semitic Tweets
November 24, 2020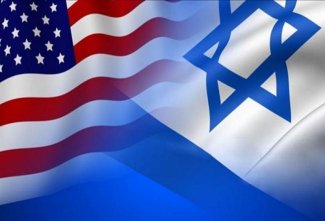 The National Council of Young Israel (NCYI) today condemned Rep. Rashida Tlaib after her latest round of anti-Semitic tweets and called on Congressional leaders to denounce her comments.
"Sec. Pompeo has moved to suppress BDS, a peaceful protest movement protected by the 1st Amendment," she tweeted earlier today in response to Secretary of State Mike Pompeo's announcement last week that the United States would classify the Boycott, Divestment, Sanctions (BDS) movement as anti-Semitic. "I hope that Mr. Blinken and President-Elect Biden's Administration will change course from Trump's State Department & not target or suppress support of Palestinian human rights."
"So long as he doesn't suppress my First Amendment right to speak out against Netanyahu's racist and inhumane policies," Tlaib tweeted yesterday referring to Antony Blinken's selection as Secretary of State. "The Palestinian people deserve equality and justice."
"We all are standing against all forms of hate + bigotry," she tweeted today. "When it comes to standing up for Palestinian rights & human dignity, our intentions are questioned even though we probably are some of the biggest fighters against antisemitism. This is an attempt to police and silence us."
Tlaib, a staunch supporter of the anti-Semitic BDS movement who has emphatically stated that she will vote against any U.S. military aid to Israel, has a history of making troubling statements regarding Israel. In addition to opposing the existence of the State of Israel, Tlaib has censured Israel and defended Hamas' horrific and indiscriminate attacks on Israeli civilians. Furthermore, in May 2020, Tlaib tweeted an acknowledgement of Nakba, a day commemorated by Palestinian Arabs to mark what they call the catastrophe of the establishment of the State of Israel.
"As global anti-Semitism increases and hate crimes against the Jewish community are on the rise, it is disgraceful that Rep. Tlaib continues to unabashedly propagate anti-Semitic rhetoric," said NCYI President Farley Weiss. "By making public pronouncements that denigrate the State of Israel and champion the anti-Semitic BDS movement, Rep. Tlaib is fanning the flames of bigotry and hated towards Jews, and for her to claim that she is one 'of the biggest fighters against antisemitism' is laughable and ludicrous."
"In light of her latest statements and considering her dismal track record relative to the United States' sole democratic ally in the Middle East, we urge the House leadership to strongly condemn Rep. Tlaib's anti-Semitic remarks," Weiss added, noting that House Speaker Nancy Pelosi endorsed Tlaib's recent reelection bid despite the Michigan lawmaker's controversial positions and assertions concerning Israel. "Moreover, we call upon the House Democratic leaders to remove Rep. Tlaib from her assigned committees, just as the House Republicans did when they stripped Rep. Steve King of his committee assignments after he made troubling comments defending white supremacists. Bigotry of any kind cannot be tolerated in Congress, and the blatant anti-Semitic and anti-Israel sentiments espoused by Rep. Tlaib must be promptly denounced by Congressional leaders and her House colleagues."
For the past 108 years, the National Council of Young Israel has ably served the broader Jewish community. With more than 25,000 member families and approximately 135 branch synagogues throughout the United States, Canada, and Israel, the National Council of Young Israel is a multi-faceted organization that embraces Jewish communal needs and often takes a leading role in tackling the important issues that face the Jewish community in North America and Israel.