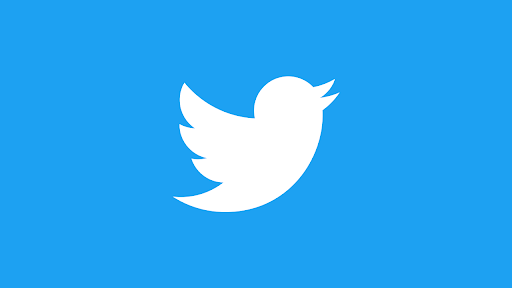 Young Israel Calls on Social Media Platforms to Take Tougher Stance Against Anti-Semitism and Crack Down on Hate Speech
July 14, 2020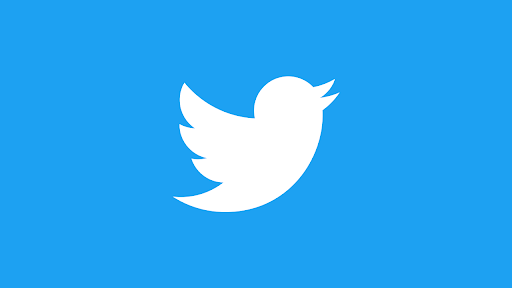 Calls for Nick Cannon to Be Removed as Host of Fox's The Masked Singer After He Spread Anti-Semitic Conspiracy Theories on YouTube
The National Council of Young Israel (NCYI) today called on social media platforms, including Instagram and Twitter, to duly enforce their respective policies relating to hate speech and take a tougher stance to keep anti-Semitic rhetoric off of their platforms following a recent flurry of racist anti-Semitic posts by prominent athletes and celebrities.
Philadelphia Eagles wide receiver DeSean Jackson, former NBA star Stephen Jackson, former NFL running back Larry Johnson, and Philadelphia Eagles defensive tackle Malik Jackson all posted comments on social media that were highly offensive, including intimating that Jews control all of the banks, alleged quotes by Adolf Hitler, and praise for Nation of Islam leader Louis Farrakhan, who has a history of making outrageous and hateful comments aimed at Jews.
While DeSean Jackson reacted to the firestorm that ensued by apologizing and agreeing to visit Auschwitz and the United States Holocaust Memorial Museum, others have either not apologized or have offered weak apologies.
The NCYI is questioning why these athletes' posts and the American rapper and actor Ice Cube's hate-filled posts were allowed to remain on Instagram and Twitter in the first place, considering the companies' guidelines concerning offensive content.
"In light of the rash of offensive anti-Semitic posts by a number of athletes, as well as the ongoing flood of racist posts that openly spew hatred directed at the Jewish community, it is readily apparent that Instagram and Twitter need to do a much better job flagging racist content and taking immediate steps to remove them from the public sphere," said the NCYI Board of Directors. "With a national conversation taking place about race, and as anti-Semitism continues increasing at a frightening pace and hate crimes against Jews have become far too common, it is unacceptable and irresponsible for Instagram and Twitter to facilitate bigotry on their respective platforms. We call upon all social media and traditional media platforms to actively enforce their policies and live up to their own stated standards."
"Quoting Adolf Hitler, a man who has the blood of six-million Jews, including one-and-a-half million Jewish children, on his hands, discussing the Rothschilds and Jews controlling banks, and praising Nation of Islam founder Louis Farrakhan, a blatant anti-Semite who has compared Jews to termites and who has called Hitler 'a very great man,' unquestionably qualifies as anti-Semitism and has no place on Instagram or Twitter, much less in a civilized society," the NCYI board said.
"Instagram and Twitter must make it clear that they will not stay silent while anti-Semitism propagates on their platforms," the NCYI board added. "Rules are not intended to be mere suggestions, and if Instagram and Twitter fail to follow their own guidelines pertaining to hate speech and racist posts, they become complicit in the perpetuation of anti-Semitism and the denigration of Jews. When it comes to hate speech and anti-Semitism, Instagram and Twitter need to start enforcing their own procedures. This is not about freedom of speech; it is about taking responsible and necessary steps to curtail incitement against the Jewish people."
Instagram's "Community Guidelines" state that, "We remove content that contains credible threats or hate speech, content that targets private individuals to degrade or shame them, personal information meant to blackmail or harass someone, and repeated unwanted messages….It's never OK to encourage violence or attack anyone based on their race, ethnicity, national origin, sex, gender, gender identity, sexual orientation, religious affiliation, disabilities, or diseases."
According to Twitter's "Hateful Conduct Policy," users "may not promote violence against or directly attack or threaten other people on the basis of race, ethnicity, national origin, caste, sexual orientation, gender, gender identity, religious affiliation, age, disability, or serious disease." The policy states that the company is "committed to combating abuse motivated by hatred, prejudice or intolerance, particularly abuse that seeks to silence the voices of those who have been historically marginalized," and that Twitter prohibits "targeting individuals with content intended to incite fear or spread fearful stereotypes about a protected category."
Twitter also prohibits "targeting individuals with repeated slurs, tropes or other content that intends to dehumanize, degrade or reinforce negative or harmful stereotypes about a protected category," as "the dehumanization of a group of people based on their religion, age, disability, or serious disease."
If a user violates Twitter's rules, the company requires "the violator to remove it before they can Tweet again." Other enforcement actions include hiding a Tweet while awaiting its removal and permanent suspension.
The NCYI board also called on actor and TV host Nick Cannon to publicly apologize for disseminating Protocols of the Elders of Zion-type conspiracy theories against Jews and anti-Semitic tropes on his YouTube channel.
"It is unfathomable that a television personality such as Nick Cannon can make contemptible comments about the Jewish people and not be held accountable for his despicable behavior," the NCYI board said. "Mr. Cannon must disavow his anti-Semitic remarks and issue an apology, and his refusal to do so should result in the termination of his contract with Fox and his removal from television. Hate has no place anywhere, including YouTube and TV, and if Nick Cannon fails to understand that, he does not deserve to have a public platform."
For the past 108 years, the National Council of Young Israel has ably served the broader Jewish community. With more than 25,000 member families and approximately 135 branch synagogues throughout the United States, Canada, and Israel, the National Council of Young Israel is a multi-faceted organization that embraces Jewish communal needs and often takes a leading role in tackling the important issues that face the Jewish community in North America and Israel.