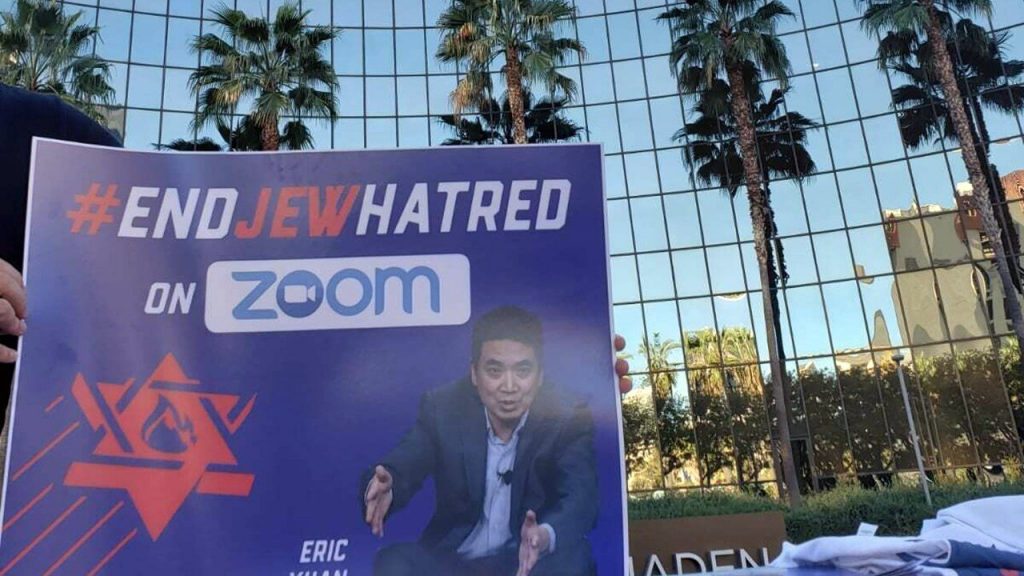 Young Israel Applauds Zoom, Facebook and YouTube for Cancelling Online Event Featuring a Palestinian Arab Terrorist; Calls on SFSU to Fire Professor Who Idolized Notorious Terrorist
September 24, 2020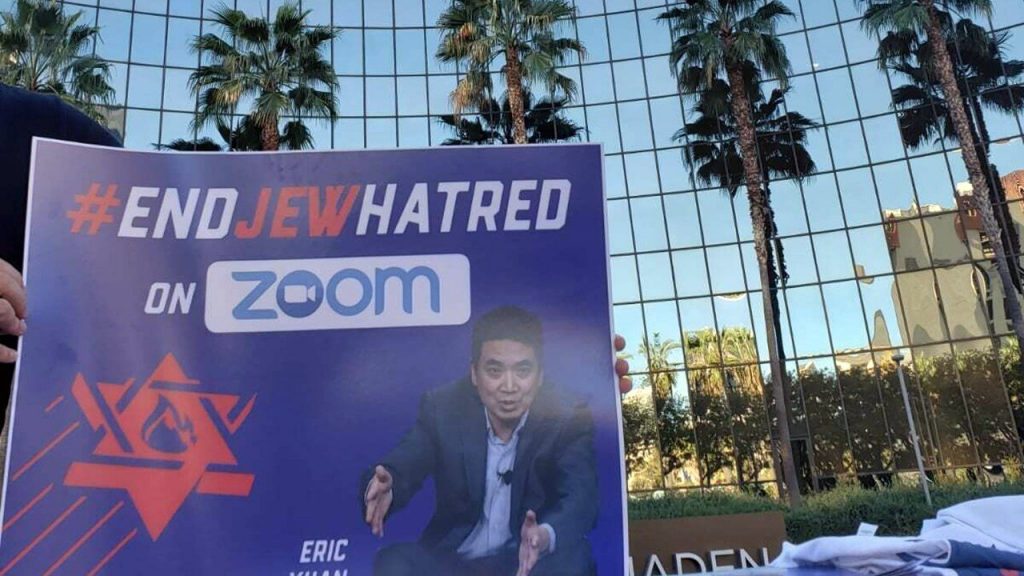 YOUNG ISRAEL APPLAUDS ZOOM, FACEBOOK AND YOUTUBE FOR CANCELLING ONLINE EVENT FEATURING A PALESTINIAN ARAB TERRORIST
Calls on University to Fire Professor Who Idolized Notorious Terrorist
The National Council of Young Israel (NCYI) today praised Zoom for its decision to cancel an online event organized by San Francisco State University that was to feature Palestinian Arab terrorist Leila Khaled, who played a pivotal role in the hijacking of TWA Flight 840 in 1969 and the attempted hijacking of EL AL Flight 219 in 1970. The NCYI also applauded Facebook for removing the page that promoted the event and commended YouTube for taking down the livestream of the event shortly after it began. Furthermore, the NCYI hailed the Lawfare Project for leading the effort to prevent the Khaled program, which was entitled "Whose Narratives? Gender, Justice, & Resistance: A conversation with Leila Khaled," from taking place.
Khaled is a member of the Popular Front for the Liberation of Palestine, which has been deemed a terrorist organization by the United States, Israel, and the European Union.
Weiss also called on San Francisco State University to sever ties with Professor Rabab Ibrahim Abdulhadi, who helped organize the event featuring Khaled. In the moments after the program began and prior to YouTube stopping the livestream, Abdulhadi reportedly spoke about how she idolized Khaled when she was younger and dreamed of one day becoming like her. Professor Abdulhadi has a history of making derogatory comments about Jews, including a 2018 statement that called for Jewish students who support Israel to be barred from campus and a 2019 statement that equated Zionism with racism and expressed support for the anti-Semitic BDS movement.
"In light of Professor Rabab Ibrahim Abdulhadi's shocking reverence of a notorious terrorist like Leila Khaled and her stunning admission that she hoped to one day become just like Khaled, coupled with her track record of anti-Semitic statements and anti-Israel positions, San Francisco State University should relieve her of her duties at the school," said NCYI President Farley Weiss. "Condoning attacks on Israel and espousing a deep-seated hatred of Jews is improper and injurious, and San Francisco State University is complicit in Professor Abdulhadi's contemptible conduct by allowing her to continue espousing hate-filled views in the classroom and around the campus. The university should not permit Professor Abdulhadi to indoctrinate students with anti-Semitic beliefs any longer."
"The refusal of Zoom, Facebook and YouTube to allow an event featuring an avowed and unabashed terrorist on their respective platforms is an important victory in the ongoing effort to prevent the promulgation of baseless hatred and anti-Semitism in online settings and on social media sites," said Weiss. "Terrorism is a despicable exercise whose primary objectives are to incite violence and engage in sadistic acts, and the promotion of such a ruthless and repulsive principle and the individuals that epitomize it is beyond the pale, which is why we applaud their decision to cancel the Leila Khaled event right and refuse to be a conduit for the broadcast of belligerence and bigotry. The propagation of hatred and the glorification of terrorism online is a detestable practice, and we call on each of the social media companies to be proactive in attempting to curtail it accordingly."
For the past 108 years, the National Council of Young Israel has ably served the broader Jewish community. With more than 25,000 member families and approximately 135 branch synagogues throughout the United States, Canada, and Israel, the National Council of Young Israel is a multi-faceted organization that embraces Jewish communal needs and often takes a leading role in tackling the important issues that face the Jewish community in North America and Israel.
-30-