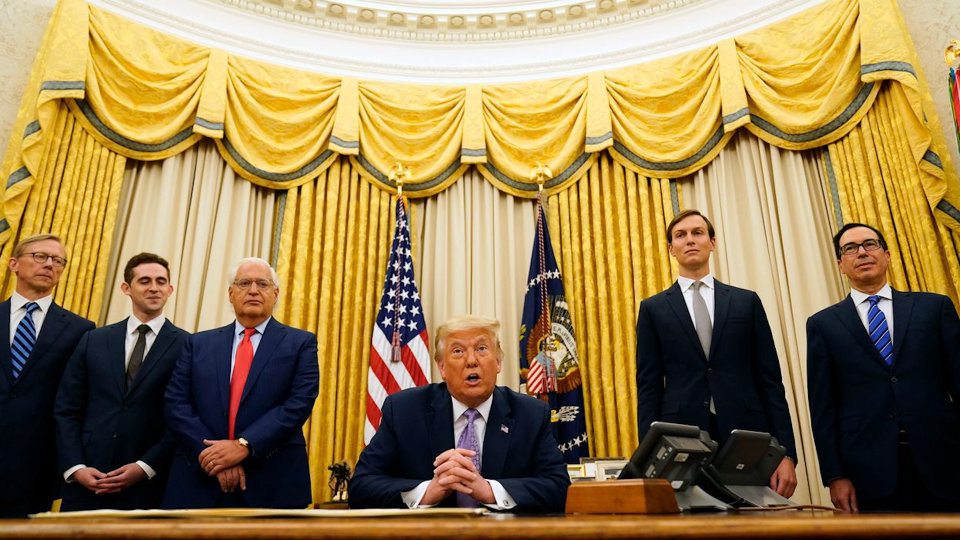 Young Israel Statement on U.S.-Brokered Peace Agreement Between Israel and Two Arab Nations
September 16, 2020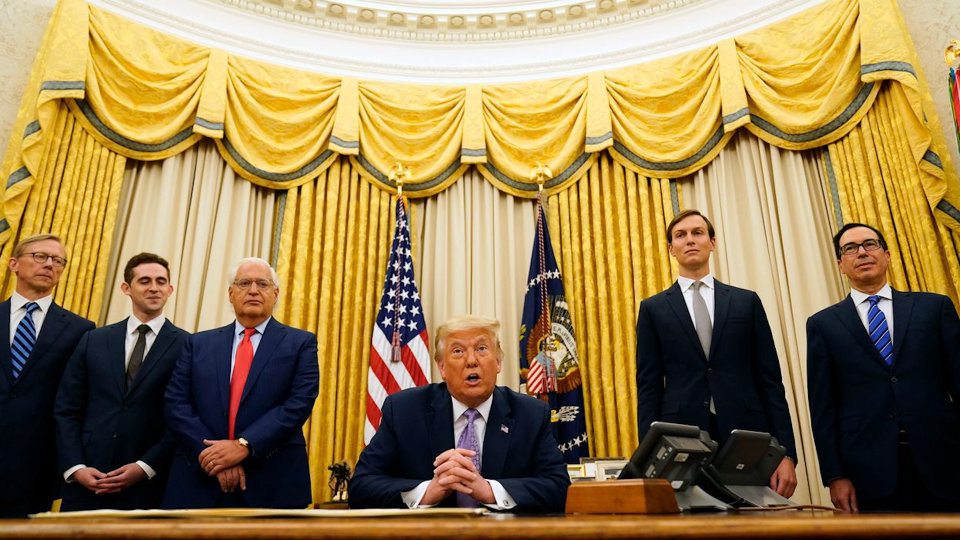 The National Council of Young Israel issued the following statement in the wake of today's official signing ceremony for the peace agreement facilitated by the United States between Israel, the United Arab Emirates, and Bahrain:
"The National Council of Young Israel applauds President Trump and the members of his administration for the bold and historic steps they have taken in furtherance of a more stable and peaceful Middle East. This bilateral event will undoubtedly go down in the annals of history as a momentous diplomatic development that has the ability to reshape and reinvigorate the relationship between Israel and its Arab neighbors. By putting a prime emphasis on pursuing peace in what has historically been a turbulent region, the United States-brokered agreement between Israel, the United Arab Emirates, and Bahrain is a transformative accord that will foster much-needed collaboration on economic and security issues for the betterment of each of those countries. It is our sincere hope that the Trump administration will continue its noteworthy efforts to promote peace in the Middle East by working with Israel and other Arab nations to create new strategic alliances, which could lead to enhanced cooperation, normalized relations, and a brighter and more secure future for the people who call that region home.
"Amidst the extension of the proverbial olive branch between Israel, the UAE and Bahrain, it is absolutely outrageous that the Palestinian Authority has condemned this groundbreaking agreement, and we condemn the PA for its oppositional stance and obstructionist approach. For an entity that has purportedly recognized Israel's right to exist and theoretically should have welcomed news of the accord, the PA's ongoing resistance to peace and progress is reprehensible. It is notable that while the PA continues to indoctrinate children with vehement anti-Israel propaganda, the UAE has modified its nation's academic curriculum to include positive references to the agreement and conciliatory messages regarding Israel.
"Recognizing that Israel temporarily agreed to suspend an extension of sovereignty to Jewish lands in Judea and Samaria in advance of the agreement with the UAE and Bahrain, we hope that the Trump administration will ultimately be supportive of Israel extending sovereignty over these critical locales, which would greatly augment Israel's safety and security."
For the past 108 years, the National Council of Young Israel has ably served the broader Jewish community. With more than 25,000 member families and approximately 135 branch synagogues throughout the United States, Canada, and Israel, the National Council of Young Israel is a multi-faceted organization that embraces Jewish communal needs and often takes a leading role in tackling the important issues that face the Jewish community in North America and Israel.