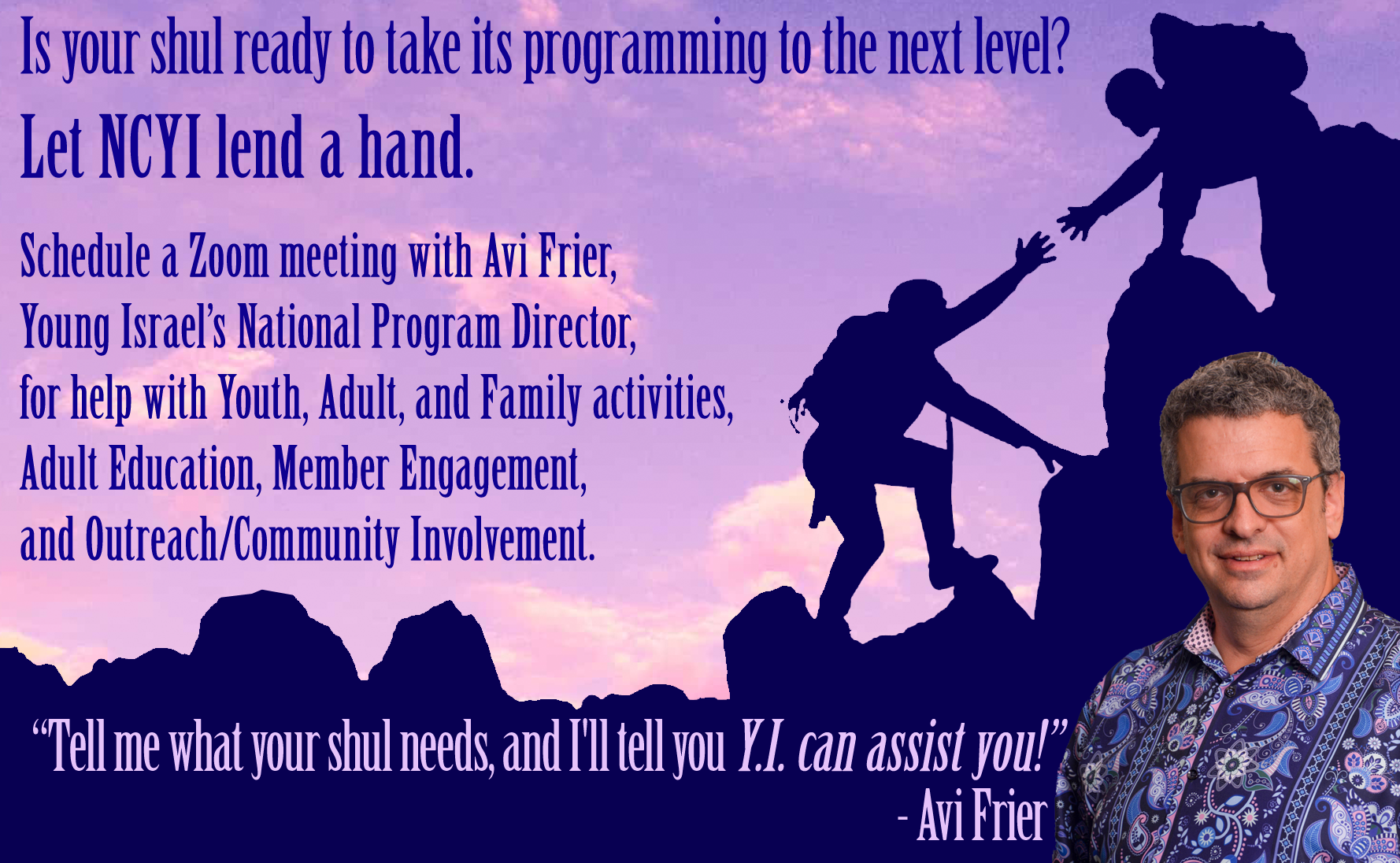 Thanks for stopping by! I'm Avi Frier, NCYI's National Program Director, and I'm here to help your Young Israel branch take its programming to the next level. It's my goal to meet with 100 Young Israels in 2022, and I hope yours will be next!
Here's what you need to do:
Decide on the area(s) in which your shul's programming needs improvement. This could include (but isn't limited to)…

Youth activities
Adult activities
Family programming
Adult education
Shabbat/Yom Tov programming
Member engagement
Outreach/community involvement

Get your committee(s) on board. The time we spend together will be much better spent if everyone involved can participate in the conversation.
Choose a date. Send an email to my assistant, Vivian, at office[AT]frier.me, letting her know you'd like to set up a programming consultation meeting. She will provide a link to my calendar so you can schedule a time and date that works for everyone.
Complete a pre-conference questionnaire. Once you have chosen a date for our meeting, you will receive a link to a pre-conference questionnaire that will help me understand your needs. This form should be completed individually by everyone who will be in attendance.
Log into Zoom and let's get down to business! You will receive the Zoom link via email once you have completed the pre-conference questionnaire.
There is no charge for this service; it is a benefit of your shul's Young Israel affiliation.